SUZANNA SCOTT
The Bitters 2
2/19/2018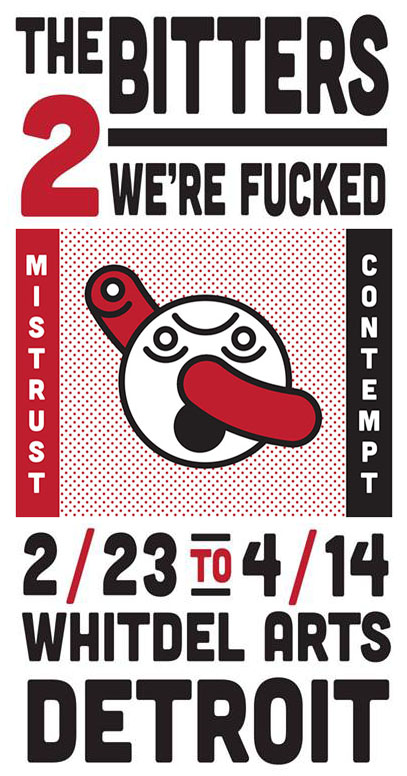 My new wall installation, '
Thumbs Down'
, is to be included in
'The Bitters 2: We're Fucked'
opening this weekend at
Whitdel Arts
in Detroit, Michigan. The exhibition will feature a cathartic array of work by over 30 artists from all over our stress-out country.
In times of cynicism, disgust and hopelessness, we look for outlets to express our frustrations, as well as our aspirations for action and change. We decided to take one of our favorite exhibitions and reboot it in this current time of disillusionment and subjective truth. "The Bitters 2: We're Fucked" explores how we currently cope with lies, greed, conflict, inequality, and paranoia - with all the sarcasm, and overall disenchantment that made the first "The Bitters" exhibition so satisfying.

While all ages are welcome, please know this exhibition might make you laugh, make you uncomfortable or even straight up make you angry. Not all work may be appropriate for young or sensitive viewers.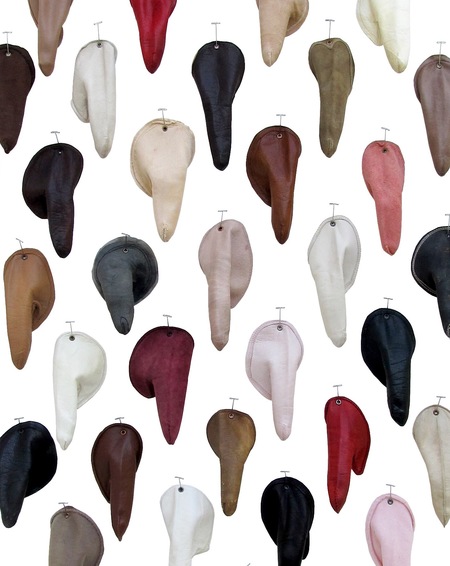 'Thumbs Down' is a not-so-subtle statement on our pussy-grabbing commander-in-chief who loves himself some good ratings and flashes a thumbs up wherever he goes. I cut the thumbs off of a variety of women's leather gloves. By using gloves of various hues the thumbs represent the range of people who disapprove of the resentful, sexist, bigoted and hateful rhetoric by the president's campaign and administration. Each 'thumb' has been placed on the wall with a T-pin, like a prized specimen of impotency. Stepping back we gaze on a diamond-shaped array of flaccid phalli. This visual display of bad ratings becomes a portal of united hope or at least it makes us chuckle and feel a little bit better for the moment.

The Bitters 2: "We're Fucked"
Whitdel Arts / 1111 Bellevue St., Suite 110, Detroit, MI
Exhibition dates: February 23rd - April 14th, 2018
Reception: February 23rd, 7-10pm
---
Recent Press
2/18/2018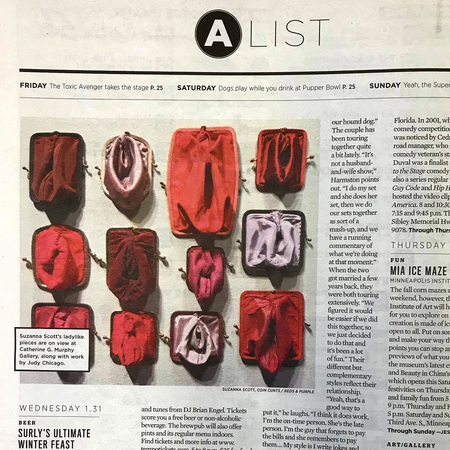 Fun to make the '
A-list' in the Twin Cities! I'm honored to have my work in a dual exhibition, 'After:Birth', alongside Judy Chicago's
'Birth Project: Born Again'. The exhibitions run through March 16th at the Catherine G. Murphy Gallery in St. Paul, Minnesota.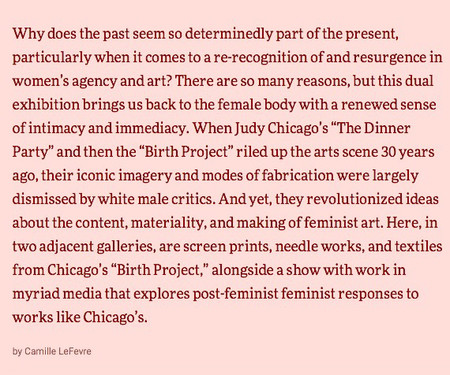 And an interivew feature in the
Philadelphia Weekly
where I talk about my work, how the 'Coin Cunt's' came about and my personal ties to the city.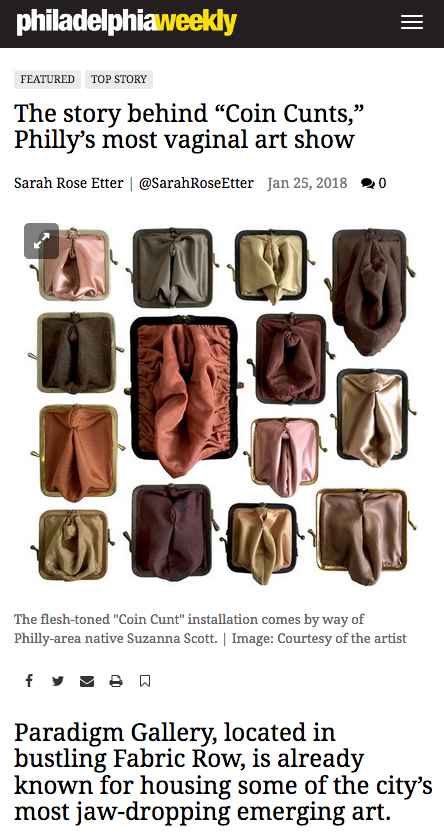 ---
After: Birth
1/29/2018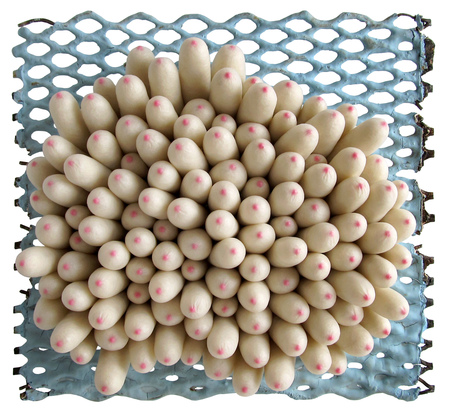 Festooned, 2016 by Suzanna Scott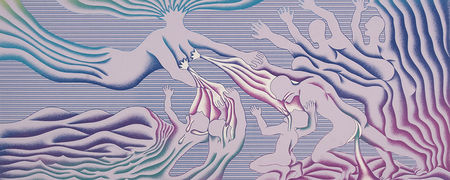 Judy Chicago's work radically shifted ideas, materials and processes in the feminist art created after
The Dinner Party
and the
Birth Project
,
giving way to two generations of artists free to explore and challenge the constructs that define them as women and women artists.
After: Birth
specifically addresses contemporary responses to the concepts of motherhood, sexuality and the role of embroidery, clay, fibers and photography in third-and fourth-wave feminist art.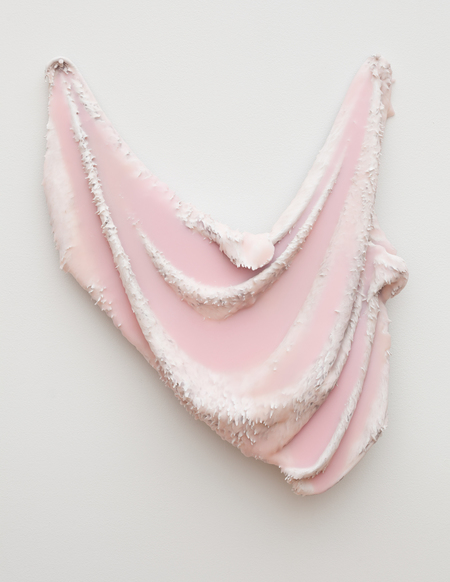 Solace by Amber Cobb / silicone and blanket


Participating Artists:

Amber Cobb

,

Orly Cogan

, Susan Gilbert,

Mari Hernandez

,

Jess Larson

, Tracy Otten,

Jennifer Pettus

,

Libby Rowe & Andrew Leo Stansbury

,

Martha Russo

,

Suzanna Scott

,

Colleen Toledano

and

Sarah Spencer White

After: Birth

Catherine G. Murphy Gallery

2004 Randolph Avenue St. Paul, MN

February 3 – March 16, 2018

Opening Reception: Saturday, February 3, 6 – 8 p.m.
---
Social Media + Art
1/23/2018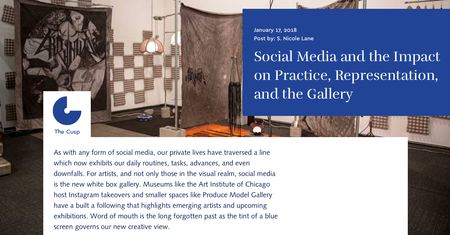 I was recently interviewed by S. Nicole Lane for Exhibitions On The Cusp, an online publication whose purpose is to propel conversations in contemporary arts. The article examines the role of social media and its impact on the studio practice of individual artists, representation and the gallery. You can read the full article here and find me on Instagram here.


---
Deemed A Canvas
1/21/2018
Artwork by Ellen Greene
,
Suzanna Scott, Danielle Clough and Ruby Silvious
Paradigm Gallery
and
HAHA MAG
(High on Art, Heavy on Antics), collaborate to bring you
Deemed a Canvas
, a group exhibition on view January 26 – February 17, 2018.
Deemed A Canvas c
hannels storytelling through a range of artistic mediums. This curation of creators takes a light-hearted look at what happens when artists break away from the starkness of white ground to explore surface with unexpected materials and unconventional methods.
Traditional mediums tossed aside; their work becomes a creatively visual opp-ortunity to converse, to find new and inventive ways of handling space, structure, and content-transforming the material so that it becomes something else than the novelty of the article itself.
Artists

Kaplan Bunce

,

Danielle Clough

,

Ellen Greene

,

My Dog Sighs

,

Bunnie Reiss

,

Brooks Salzwedel

,

Suzanna Scott

,

Ruby Silvious

, and

Jasjyot Singh Hans

use their skills and love of art to develop unique narratives.
The show's collision of perspectives offers the viewer an immersive experience into creative redevelopment that pays reverence to the foundation of concept and innovation.
Deemed A Canvas
January 26 – February 17, 2018
Paradigm Gallery / 746 S 4th Street, 1st Floor, Philadelphia, PA
Opening Reception: Friday, January 26th • 5:30pm - 10:00pm
Gallery Hours: Tuesdays, Thursdays, and Saturdays • 12:00pm – 6:00pm
---
The Price of FGM
12/4/2017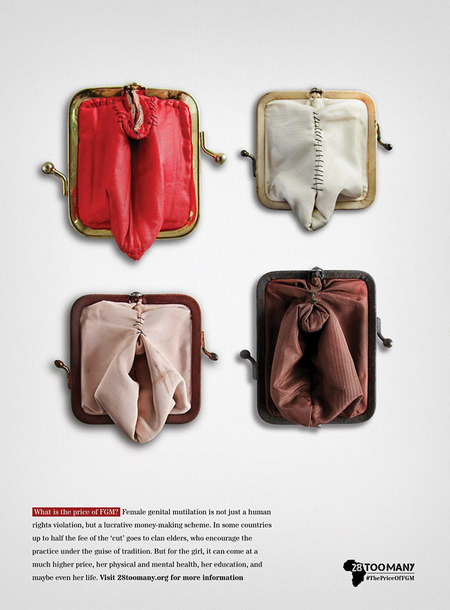 Sharing this impactful
28 Too Many
ad campaign aimed to raise awareness of the real price of FGM (
female genital mutilation
).
Paul Gregson
and Jono Flannery, a creative duo, designed this powerful ad campaign using my
Coin Cunt
images.
FGM is a harmful traditional practice involving the cutting or removal of the external female genitalia. It has existed for more than 2,000 years and is performed on girls from birth, up to just before marriage, and sometimes beyond.
It is estimated that more than 200 million girls and women alive today have undergone female genital mutilation in the countries where the practice is concentrated. Furthermore, there are an estimated 3 million girls at risk of undergoing female genital mutilation every year. The majority of girls are cut before they turn 15 years old. FGM has been documented in at least 30 countries, mainly in Africa, as well as in the Middle East and Asia. It is also prevalent in diaspora communities around the world,
even in the United States.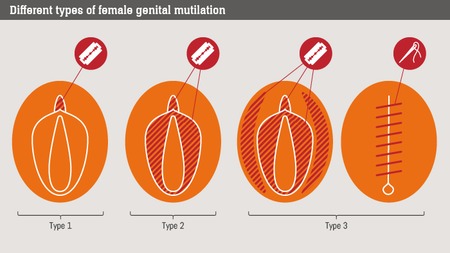 Source image via DW.com
For traditional cutters, FGM is their livelihood. It is often seen as a lucrative job. But for girls and women it can lead to psychological problems, higher risk of infections & HIV, pain during sex, complications & even death in pregnancy or childbirth. While some are making money out of FGM, it's quite clear who pays the real price.
The British based organization
28 Too Many
is dedicated to ending female genital mutilation everywhere. Their work focuses on the 28 African countries where it is practiced and in many other countries where it continues, often in spite of laws against it. Please visit
28 Too Many
to find out how you can help end this horrific practice and save the futures of so many young girls.